In response to my previous post announcing the SilverlightDefaultStyleBrowser tool for working with default styles for Silverlight 2 controls, I got an email from Rob Relyea suggesting that I make SilverlightDefaultStyleBrowser available via ClickOnce as well. (For those who may not be familiar with it, here's a brief ClickOnce overview.) ClickOnce is simple to configure, adds a Start Menu entry automatically, supports seamlessly updating an application, and installs/uninstalls on Vista as standard user without requiring elevation - so this was easy to do!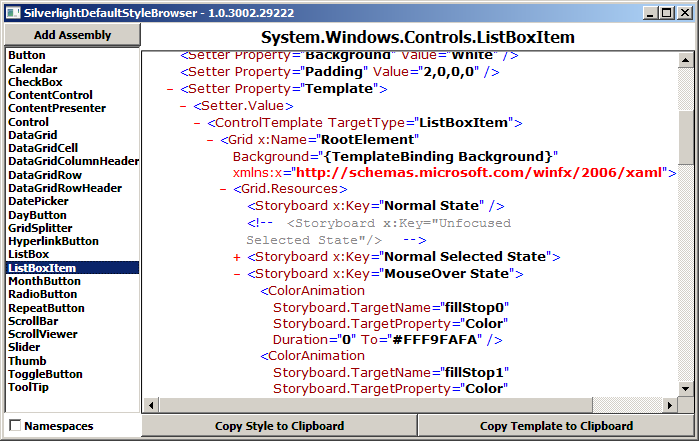 [Click here or on the image above to install SilverlightDefaultStyleBrowser with ClickOnce.]
The functionality of SilverlightDefaultStyleBrowser is the same whether you use the executable in the ZIP or use the ClickOnce version - so pick whatever suits you best. And have fun styling those controls! :)
Note: The source code for SilverlightDefaultStyleBrowser is available only in the ZIP file download.