A few weeks ago, Microsoft held its annual Professional Developer's Conference (PDC10) and I had the privilege of being a (small!) part of it. This year's content spanned a variety of topics, including Windows Azure, HTML 5, Windows Phone 7, and more! The Channel 9 folks were there in force with two full days of live interviews - including a session on Windows Phone 7 Questions & Answers. Under the expert direction of Dan Fernandez, team members Jeff Wilcox, Peter Torr, and myself spent about 30 minutes talking about building Windows Phone 7 applications and answering questions from the (virtual) audience. It was a lot of fun, and I'd like to think it might even be educational! :)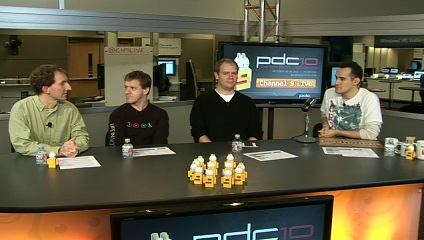 Here are the viewing options:
While you're at it, please check out some of the other PDC10 content online - there's a ton of good stuff and it's all free to enjoy!